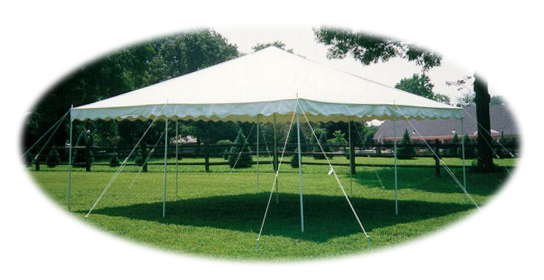 RENTAL CONTRACT TERMS AND CONDITIONS
Lessee = customer Lessor = Ameri-Tent
The Lessor herby rents to the lessee, the personal property described, subject to all terms and conditions of contract. The Lessee in consideration therefore, acknowledges and agrees to the following:
1. INSPECTION. The Lessee acknowledges that they have personally inspected the equipment, finds it suitable for his needs and in good condition, that he understands its proper use, and agrees to inspect the equipment prior to use and notify the Lessor of any defects.
2. REPLACEMENT OF MALFUNCTIONING EQUIPMENT. If equipment becomes unsafe or in disrepair, Lessee agrees to discontinue use and notify the Lessor who will replace the equipment with similar equipment in good working order, if available. The Lessor is not responsible for any incidental or consequential damages caused by delays or otherwise.
3. WARRANTIES. There are no warranties of merchantability or fitness, either express or implied. There is no warranty that the equipment is suited for the lessee's intended use, or that it is free from defects.
4. HOLD HARMLESS AGREEMENT. The Lessee agrees to assume the risks of and hold the Lessor harmless for property damage and personal injuries caused by the equipment and/or arising out of the lessors negligence.
5. PROHIBITED USES. Use of equipment in the following circumstances is prohibited, and constitutes a breach of contract. (a) Use of illegal purposes or in illegal manner (b) improper, unintended use or misuse (c) Use by anyone other than the Lessee or his employees, without the Lessor's written permission (d) Use at any location other than the address furnished to the Lessor without the Lessor's written permission.
6. TIME OF RETURN. The Lessee's right to possession terminated on expiration of rental period and retention of possession after this time constitutes a material breach of the contract. Time is the essence of the contract. Any extension must be mutually agreed upon in writing. Rates are quoted for 1 (one) day usage unless otherwise indicated.
7. DIRTY, DAMAGED OR LOST EQUIPMENT. The Lessee agrees to pay for any damage or loss of equipment as in insurer, regardless of cause, except reasonable wear and tear and any damage caused by severe weather; while equipment is out of the possession of the Lessor. All staples, thumbtacks and / or tape must be removed from equipment before being returned. Lessee also agrees to pay a service charge of at least $20.00 for equipment returned dirty. Equipment lost, stolen, or damaged will be paid for at its replacement cost. The cost of repairs will be borne by Lessee, whether performed by Lessor, or at Lessor's option, by others. Accrued rental charges cannot be applied against the purchase or cost to repair of damaged or lost goods. In case of loss by theft or other means, Lessee agrees to FURNISH A POLICE REPORT TO THE LESSOR WITHIN 48 HOURS. Equipment beyond repair will be paid for at its Replacement Cost.
8. TIME OF PAYMENT. 50 % of your total order reserves the date of your event and equipment. Balance is due and payable at the commencement of the rental period. Deposits are non-refundable within 10 days of event date. Checks, cash, or money orders accepted.
9. REPOSSESSION. Upon failure to pay rent or other breach of this contract, Lessor may terminate the contract and take possession of and remove equipment from wherever it is. The Lessor and his agents shall not be liable for any claims for damage or trespass arising out of the removal of the equipment.
10. LOADING AND UNLOADING EQUIPMENT. Lessee agrees to assume the risk of, and hold Lessor harmless for, any property damage or personal injuries, including damage or inquires attributable to the negligence of the Lessor or his employees.
11. WAIVER OF CLAIMS. Lessee waives all claims for personal injury, property damage to the transported equipment, loss of time or inconvenience arising out of the use of the equipment.
12. UNDERGROUND DAMAGE. Lessor is not responsible for any damage to underground sprinklers and/or utility lines.
13. CUSTOMER RESPONSIBILITY. Lessee or representative must be present for delivery, payment, and to specify where equipment is to be located. It is the Lessee's responsibility for correct measurements and placement of equipment. No refunds will be given for improper measurements.
DELIVERY POLICY
-Delivery is a service that is provided depending on the dollar amount of your order and the location to which it is delivered. Charges are made for this service if minimums and/or location are not met. Arrangements for delivery are to be made at least 48 hours in advance.
-Items are delivered and picked up only to an area the truck can drive to
.
-Delivery does not include set-up or takedown of equipment (except tents).
-Delivered items are to be stacked and ready for pick-up at the spot they were delivered.
-Deliveries are to first floor or garage only. Deliveries with special conditions are subject to additional charges.
-Deliveries and pick-ups shall be at the Lessor's convenience. Specific times cannot be given.